While few conferences draw a crowd by predicting that things will stay the same, this year's CIO Day really went all-out to hammer home the many revolutions in progress or yet to come.
The starting keynotes in front of 800 executives featured the first human cyborg with implanted digital senses, a former NSA director detailing how we're all under surveillance, and a Gartner strategist signaling the end of many jobs as artificial intelligence (AI) arrives in earnest.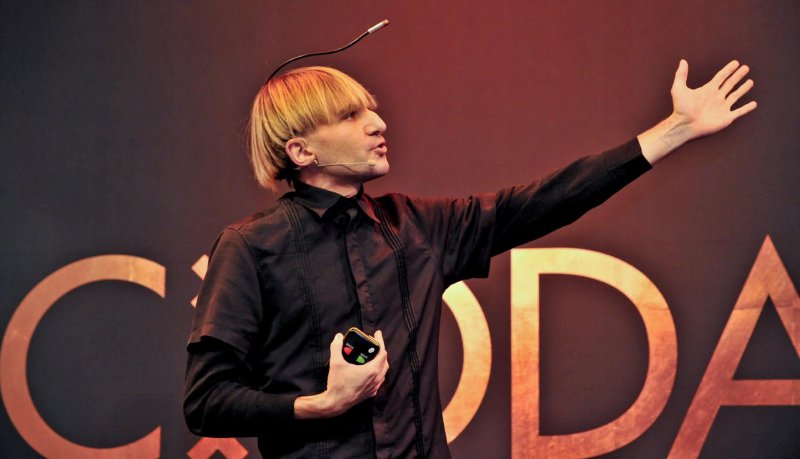 The sense of upheaval continued in the FinTech speed keynote session in which I was a speaker alongside representatives from ING, Five Degrees, Ingenico and Exact. Ecosystems, changing business models, processing a gazillion payments during China's Singles' Day, changing your development paradigms, the inevitable Blockchain… business is changing, and it's not even about keeping up anymore – it's about understanding and establishing your new role in the new world.
And there I was, preaching how nice it would be if everyone would make an age-old nuisance like bill payment a nice digital experience (fast, secure, easy, transparent etc.) through the apps that people already use. Email! For a moment, despite the larger lessons it conveyed, it felt like a smallish story from a niche fintech vendor amidst the sea changes touted by others - and maybe it was. But then I realized: most of the themes associated with the corporate quest for digital transformation are things we have been practicing for years!
It may not transform your entire business, but it is a breakthrough that pays the bills.
Let's see how many we can throw into a sentence. AcceptEmail is an agile international cloud-based SaaS vendor in the FinTech space with a Restful API to integrate into your ecosystem to securely digitize and optimize key payments and subscription touchpoints in the customer journey through social media, while collecting client data to drive analytics. We are digital transformation, and even save a lot of trees in the process.
Connect to us (it's easy!) for billing & collections, and you do more than just reduce cost, improve cash flow and delight your customers: you immediately check off a dozen or so buzzword boxes by association in your own journey towards digital salvation. It may not transform your entire business, but it is a breakthrough that pays the bills.